Why EGOCMS?
EGOCMS is a fee-based content management system for the Internet, intranet and extranet, which has been specially developed for large and very large projects.
To ensure that even several thousand editors can work together effectively, the requirements for ease of use, IT security, optimum availability and very high server performance must be guaranteed. Among the modules you will also find industry solutions for universities, municipal administrations and companies with high security requirements, which have grown through many years of co-operation and adaptations to the practice of many hundreds of customers.
EGOCMS - Modular structure
EGOCMS® is a modular Web Content Management System (WCMS), i.e. a content management system for recording, processing and managing complex company information. It serves both as an Internet portal for public announcements and as an information centre for internal company information.
Sophisticated security and authentication mechanisms protect against unauthorised access so that only authorised users can view information or make changes to the extent permitted.
EGOCMS® is based on a basic module, which can be expanded in any combination with a variety of additional modules according to a modular principle.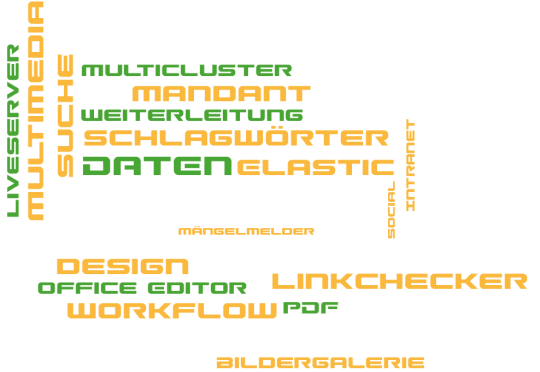 Developed for large and largest projects
The right solution for everyone
Industry-specific modules and solutions, e.g. for industry, clinics, universities, administration and much more.
Clients & multi-site clones
It is possible to manage several websites with one installation.
24/7 support
Direct live support to the manufacturer integrated. 24/7 support connection possible on request!
Customer opinions
Thomas Bittermann, Project Manager Intranet and Internet
Jena University Hospital
With the introduction of EGOTEC CMS, we were able to fulfil all requirements with regard to the optimisation
optimisation of our information processes. Thanks to its user-friendliness and flexibility, the system was
and flexibility right from the start. Our employees enjoy working with it. The
The integration of the website and intranet into a centralised system has brought us significant time and cost benefits.
brought.
Klaus-D. Stahn, Project Manager Content Management System
Mannheim Student Union
By choosing EGOTEC, we have found a system that comes very close to our expectations of an easy-to-administer, multi-user-capable CMS without committing us financially to a completely excessive concept that not only technically overburdens the editors. In addition to the technical features, we were more convinced by the consulting, the template development support, the modular expandability and the technical support down to the basic structure than an open source system with an open-end option.
Felix Brümmer, Project Manager Content Management System
University town of Garching
Accessibility is very important to us. We want to offer our residents the best possible service they deserve.
Project Manager Content Management System , etz Stuttgart
etz Stuttgart
We want to offer our trainees training and further education at a high level.
Previous
Next
Let's get to know each other!
We will be happy to take the time to look at and discuss your project idea. Without obligation and free of charge, of course.
Simply call 06261 84694-0 or write to