Your dream project
Welcome to the fascinating world of software development! We are your trusted partner when it comes to realising your individual dream projects and bringing your visions to life. Our dedicated team of experts is ready to understand your specific requirements and create innovative solutions.
Whether you need customised software for your business or are looking to develop a bespoke app, we are here to turn your ideas into reality. With our years of experience and expertise, we cater to your unique needs and provide suitable solutions that meet your requirements.
Together we are shaping the future of software development! Let's work together to achieve your digital goals and create a customised software solution that is perfectly tailored to your requirements. We look forward to translating your visions into the world of digital innovation and helping you explore new horizons.
Requested projects supported by us
DERMAFY - the dermatologist app you can trust
The founders of DERMAFY, passionate dermatologists, have created a simple solution for visiting a dermatologist with their app. With teledermatology, the DERMAFY app offers first-class medical treatment anytime, anywhere. No more waiting times - simply take photos, fill out a questionnaire, pay and receive a diagnosis, treatment recommendation and, if necessary, a prescription within 24 hours.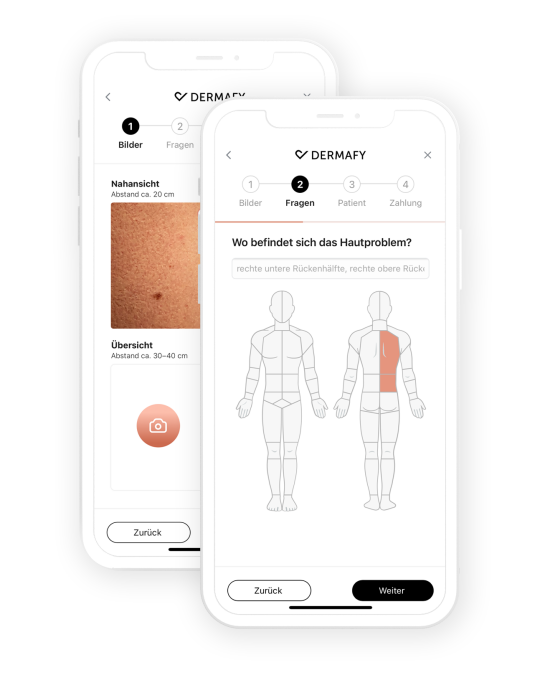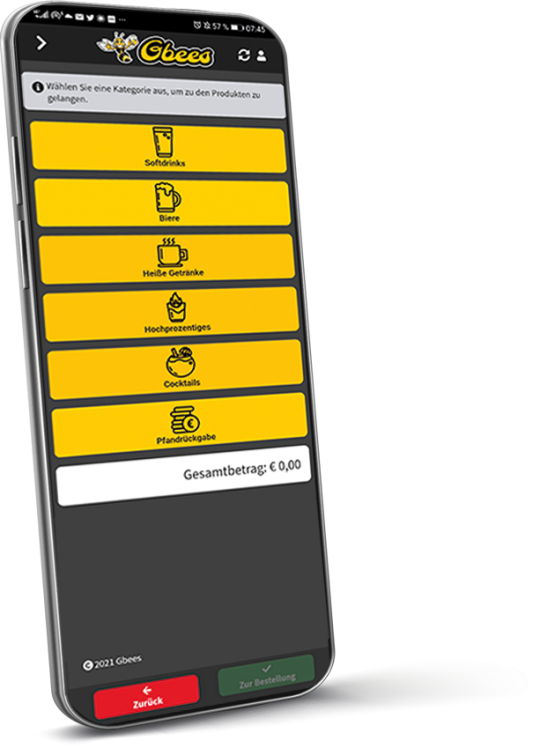 Gbees - Your ordering app
Gbees enables visitors to events to order drinks quickly and easily via app to avoid long waiting times. Easy handling and short waiting times allow more time for the actual enjoyment. Drinks can be selected and ordered via the app and then collected at the till using a QR code. Payment is possible both online and in cash. The app also enables communication with customers, for example to announce promotions such as a happy hour. Gbees has a flexible design and can be scaled for mobile or stationary applications as required.
Food guidance system
at Studierendenwerk Mannheim
The canteen menu software offers an easy-to-update ingredient table. Display software controls screens in and around canteens, presents the menu and finances canteen operations through advertising. In order to provide advertisers with accurate statistics, detailed analyses of the advertisements are created. The canteen software integrates seamlessly with its own app and offers a web service interface to the menus for integration into other applications.
Get to know us!
We will be happy to take the time to discuss your individual requirements for your company. Without obligation and free of charge, of course.
Simply call us on 06261 84694-0 or write to